On the season finale of The Bachelor, the ladies visit Chris's family in Arlington!

Luckily for the ladies, they are staying an hour away at Hotel Julien in Dubuque.

Whitney is up first.

Whitney loves Chris, she loves his mom, she loves his sisters, she loves his dad, she probably loves the smell of his poop too…

There really isn't anything else to report back from Whitney's time in Arlington.

After Whitney leaves, Jason, the bro-in-law, drops some knowledge on Chris.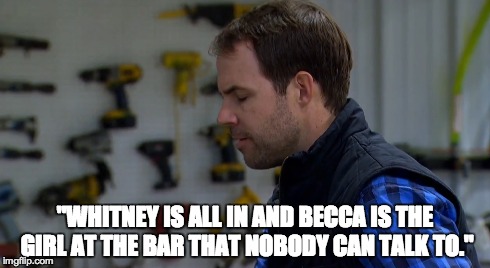 But Chris could have them both, couldn't he?

The bro-in-laws agree!  Polygamy it is!!

Becca is up next!

I mean…. If I was going to meet my future in-laws I might button an extra button on my shirt…. Just sayin'

This was real cute….

It looks like Becca and Whitney scored the same seat at the dinner table.

Becca was very honest with Chris's family.

Later that night, Chris went to Becca's hotel suite and asked her some hard questions.  But unfortunately…

Chris and Whitney meet at Chris's farm before they go on their final date.

Oh wait, this is their final date… Harvesting corn!

With Chris's dad!

Oh wait, wrong season… Whitney is not on a beautiful island. She is in Arlington. If you are interested, here are some facts about Iowa's corn production.

After chucking down some corn, they head to Chris's abode to lay by the fire.

The romance continues as they travel an hour to Whitney's Hotel room to have their final make out session.

After his time with Whitney he meets the man of his dreams, Neil Lane.

To pick out a ring for the love of his life. Who will it be…. Becca, who may be stoned…

Or Whitney????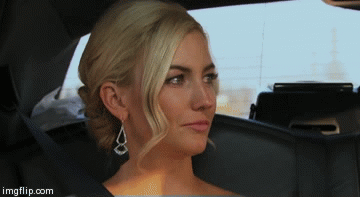 I guess we are about to find out. It is all happening IN THIS BARN….

Ummm, every girl who goes on The Bachelor most likely dreams of getting proposed to in a barn, with no heat, right? WRONG!!! I am pretty sure they had something a little more luxurious in mind…..
Like Barbados!

Or maybe Tahiti?

Fiji wouldn't be bad..

Antigua! I could do that.

BUT YOU KNOW WHAT THEY DO NOT WANT…. THIS….

Actually it wouldn't matter to me where I got engaged just so it wasn't 30 below…

Whitney wins, antifun robot Becca loses, and…

The END.
Click on the link below to download the fantasy league scorecard for season 19!!
The Bachelor Season 19 Fantasy League Scorecard