Monday night on The Bachelor, Becca and Chris spent their one-on-one date on this couch.

And then made out on the roof…

Back at the pad, Britt tells the ladies that she packed her bags and she is going to leave before the rose ceremony.

She followed thru with her plan and ended things with Chris.

At the rose ceremony, Chris sent Carly home.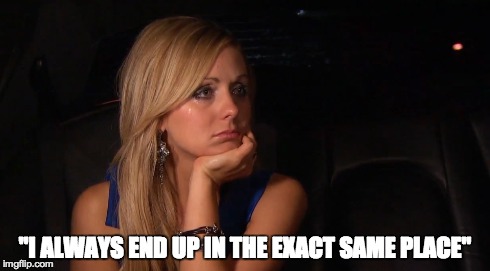 It's HOMETOWN DATE TIME!!!!! And Boring Becca is up first!  Welcome to Shreveport Chris!!

Does her shirt remind you of anything??

After their heartfelt reunion, they took it to the swamp.

And then Becca took Chris home to meet her family.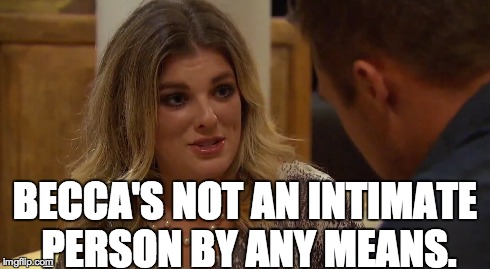 Chris wraps up the date with a surprise Ferris Wheel ride.

Next up, Chicago, where Whitney gives Chris a tour of her work place.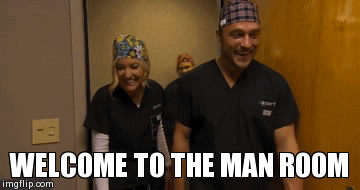 And then takes him to meet her family.

Chris asks Whitney's sister for her blessing.

Whitney bought a pricey bottle of wine in Napa and has been waiting to open it with the man she is going to marry.

So she decides to open it with Chris?!?!?!?!?!?

After Chris's date with Whitney he heads to Phoenix, AZ to meet up with Kaitlyn in this lovely alleyway.

Kaitlyn takes Chris to a recording studio to produce a rap song. We all know how much Kaitlyn loves a white man that can rap.

And Chris Nailed it.

After their studio session, they head to Kaitlyn's parents winter home to meet her family.

Ummm, I want this in my backyard!

After dinner, Kaitlyn had a surprise for Chris.

He loves it so much that he dirty dances her.

Jade is up next! Welcome to Gering, Nebraska Chris!

Jade's brother Zach doesn't think she is ready to settle down.

After Chris meets her family, Jade and Chris go back to his swanky "motel" room.

Where Jade dropped the bomb.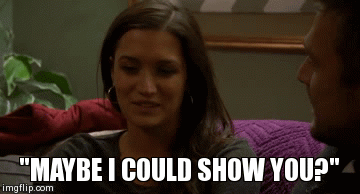 And then there was this VIDEO, where Jade bares it all!

If that didn't seal her fate, then her white shoes did.

Later Jade!

I will post the fantasy league results tomorrow! Until then, have a great night!!