The show opened up with Chris Harrison knocking on Michelle K's door. Asking her to have a discussion with him about her relations with one of the crew members. She refused and told another producer that she wouldn't talk to Chris because "he is just a host".

So instead of a one-on-one convo with Chris Harrison, the producers decided to give us the play-by-play reenactment. The crime takes place on this balcony (25 feet high).

Lauren, one of the producers, knocks on Michelle's door.

Michelle answers wrapped in a towel and refuses to talk to Lauren.

Lauren leaves and goes outside. And then hears something weird…

Ryan PUTZ, the crew member that Michelle K was said to have relations with, jumped off the balcony to flee the scene.

Well Ryan, you won't be fleeing anywhere for a long long time.

"It looked like it was just 6 feet below me…."

After all of the drama with Michelle K and Ryan Putz a new man arrives at Papaya Playa.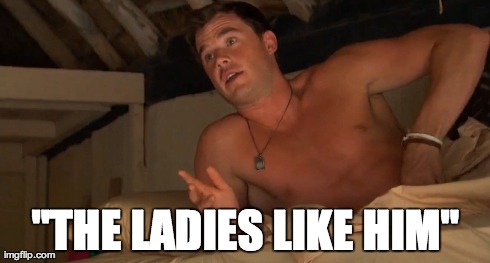 Graham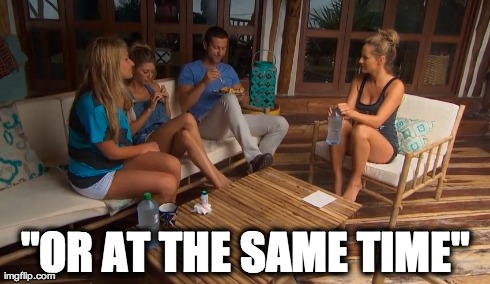 Chris got a date card and invited Clare to go out with him.

In the meantime, a love triangle has formed in the house…

And Elise is falling in love with Dylan.

Marcus and Lacy go on a date. Boring.

While they are on their date, the house parties hard #YOPO (you only paradise once). And I thought YOPO meant "you only poop once". My bad….

Dylan told Elise he wanted to see other people. Watch what you wish for….

The kiss made Dylan realize this wasn't going to work out.

Zach arrives at Papaya Playa and Clare is beyond giddy.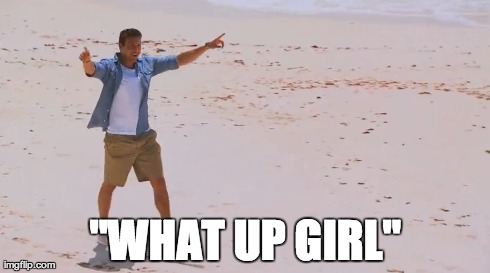 He asks Clare out on a date.

Chris is thrilled.

Almost as thrilled as Clare.

"I love that feeling when you just get that feeling and when I am with Zach I get that feeling, hehehe."

Elise ~ "I know that Dylan has fear in his heart but I am not letting it get to me. And I am focused on him and focused on our relationship. We start visualizing on what we can be and that is what I want to focus on. Not what we can't be or what we are scared that each other might be but what we really can be. I really start visualizing it even though I see him pulling back"

Chris ~ "If I could kick anyone out of here it would be Dylan. Dylan looks like a bloated, tanner version of Matt Damon in Good Will Hunting"

I got a new knick name for Dylan…

Fat Damon gets the next date card and he asks Sarah out on the date.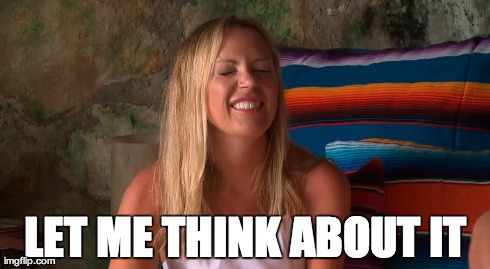 After a serious talk with Elise, her bff, Sarah accepted Fat Damon's invitation.

While Sarah and Fat Damon are on their date, Marcus finds a love note in Ben's turtle shell backpack when he "spilt" water on it.

Ben aka ninja turtle.

Marcus and Marquel confront Ninja Turtle about this love letter.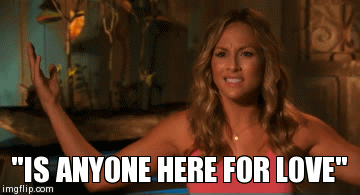 At the cocktail party, Michelle and Marquel have a deep conversation….
"The most important thing to me is open communication" ~ Michelle Money

"I have some concerns…. you like to drink" ~ Marquel

Michelle's take on the conversation…

And Elise is just saying words….

At the rose ceremony only one man will be sent home since ninja turtle removed himself from hollywood.

Marcus accepts Lacy's rose.

Graham accepts AshLee's rose.

Marquel accepts Michelle Money's rose.

Zach accepts Clare's rose.

And then clueless Elise STILL asked Fat Damon to accept her rose. Even after he told her that he would not accept it.

After Fat Damon's rejection, Elise gives an unforgettable speech.
"I want to thank Dylan because I as a woman and every woman here deserve a hundred percent, one hundred percent"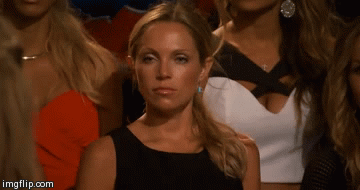 "And a man that is going to fight for her"

"I know that you know that life brings a lot of things…"

"Life brings ups and downs"

"I know that myself and every woman here deserves someone that is going to be there thru thick and thin, thru sickness and health, thru everything"

"Thank you"

And then she asks Chris to accept her rose. And he accepts.

And last but not least, Sarah gives her rose to Robert.

Which means, Fat Damon went home…. And I know why…

Have a great weekend!!!