This week on The Bachelorette the hometown dates finally arrived!!!!
Andi's first stop is to Milwaukee where front runner Nick welcomes her with a cheese head. "Say Go Packers"

After the market they head to the Lakefront Brewery.

Where Nick told Andi that Polka dancing is a Wisconsin thing. Ummm, I am pretty sure that it originated in Central Europe.

After loosening up at the brewery they head to Nick's parents house to meet his very large family.  Do you think he is waiting to tell her about their polygamist lifestyle until after the show?

Bro-in-law Paul is not impressed

And one of my main questions from Nick's hometown date was how could stylish sister Maria let not so stylish mom wear this getup?

As Andi was leaving, Nick had the chance to tell her that he loved her but couldn't bring himself to do it. He better pick it up. The other men have been pouring it on.

Next up, Andi meets Chris in Iowa "just like the Italian country side". Like a man, Chris owns his own house, with a nice looking kitchen that Brian would feel real uncomfortable in.

After the house tour, they go on a tractor ride. I mean who doesn't love a good old fashion tractor ride. Especially when you are sitting on a hot mans lap.

They made a stop for a picnic in this beautifully dried up cornfield.

And then this happened.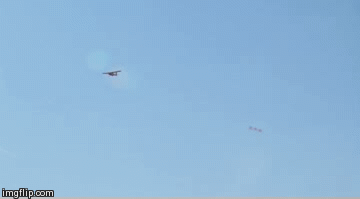 Andi was stoked and then they made out.

Nice shot ABC…

After the love fest, the happy couple head over to his parents house.

I think his parents house is in the same cornfield as Chris's house….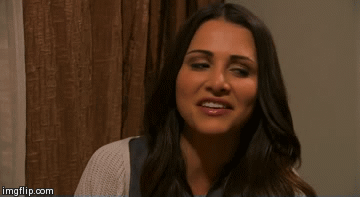 During their heart to heart, Chris's sister let the secret out of the bag…. And I think Andi liked it.

Andi really hits it off with his mother

And his whole family. I feel like Andi was looking at Chris differently by the end of the date.

After Andi leaves the Italian country side, she makes her way to Tampa, FL. No, it isn't spring break, she is going to meet her man Josh. And she is excited.

Their first stop is at the baseball field. SHOCKING.

FYI, Josh only played 3 years in the minor leagues and his career ended 8 years ago.

Josh's family is obsessed with his bro Aaron who at the time was hoping to get drafted by the NFL. Well folks, I know you are all sitting on the edge of your seat, Aaron was drafted by the Kansas City Chiefs. I am guessing his brothers debut on The Bachelorette had something to do with it.

Their whole conversation during dinner is about Aaron. And mostly every other conversation after that.

To top it off, after dinner the whole family headed out to the backyard to play a friendly game of football.

But don't worry, Josh made it up to Andi by doing this (deleted scene)

The last hometown date is in Dallas where Marcus lives. Not shocked that he drives a Mercedes.

Marcus gives Andi a tour of Dallas and then stops off to show her his office

Andi doesn't seem to mind

After Marcus strips for Andi it is a no brainer that they would head over to meet his family.

I really have nothing to say about this hometown other than it was soooooo boring….

At the rose ceremony Andi sent home Marcus. He was devastated.

Did anyone else notice the new magnetized roses?????

See you in the Dominican rose lovers!!

I will send out the scorecard on Monday! Have a great weekend friends!!!!