A toast to the so called 19 luckiest guys in the world!!

Out of respect for Eric and his family, I am skipping the first one-on-one date and getting right to the group date!!!! I hope "ya'll" are good with that. I know Cody is.

Tacos reads the date card and rattles off the names of the men that are going on the group date. Craig makes the cut.

And so does his boy Nick S.

Nick V, Andrew and JJ don't make the cut. JJ is sad he won't be able to show off his new pants.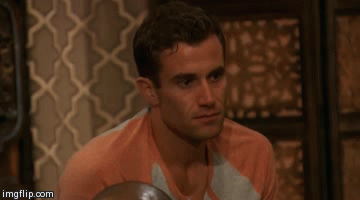 Don't fret JJ, it looks like the men won't be wearing pants on this date.

Don't worry though, it is for charity

And THIS guy will be your teacher. And no, it is not Nick Lachey.

Tacos loves the attention and even practices this move in the mirror at home?!?!?!?!?!?

Craig is in love with Josh…

And Cody is in love with himself…

Ok, let's get to the show…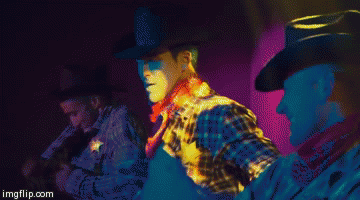 Even Chris Harrison got into it

Brian hopes his students are proud of him. Don't worry, if they aren't, this woman sure is….

All of the ladies loved Marcus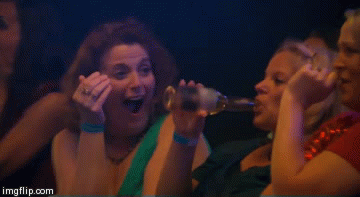 And then things got really weird…

Look at all the cash money that they made for charity

Craig sets the stage for the second half of the group date

and confesses his love for Josh to the men.

The guys think he may have had a few too many…

The next date card arrives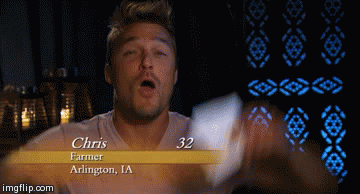 Back at the mansion Craig reallly wants to get to know Andi, he wants to find out what she is??? I am pretty sure she is a human Craig. Unless she is a really cute puppy (excuse to insert cute puppy gif here)…

Craig really likes to drink

And swim

And he must really like to strip (not only at his uncle's birthday parties)

And then things really got real….

The group rose goes to Craig, jokes, Andi gave it to Marcus.

Chris and Andi rendezvous at the Santa Anita race track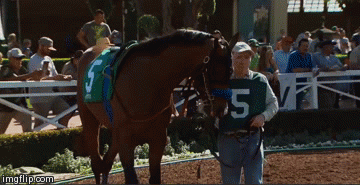 They made some bets

And sipped on mint juleps

And then they just happened to run into a couple that has been together for 55 years. Nice set up ABC.

After the races, they had a lovely talk under the moonlight. Chris let Andi know that he is there for the right reasons.

And then he receives the rose.

Before the date ends, Andi (ABC) surprises him with a performance by This Wild Life.

And then Chris lays one on her

Andi arrives at the cocktail party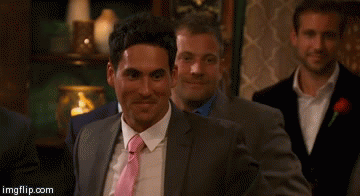 Nick V. gives Andi a date card

Nice work Nick V.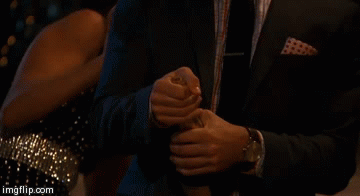 Josh M wants to get to know Andi better….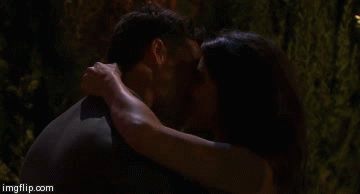 Craig decides his best move to stay in the house is to write and perform a song for Andi?!?!?!?!

Craig and his sidekick Nick S got the book.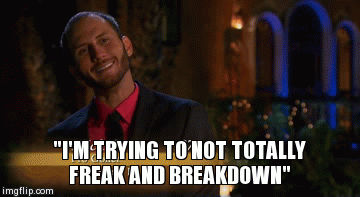 I was pretty shocked that Carl went home before some of the other dudes….

Can't wait for the 2 night special Bachelorette "event" that starts on Sunday night. Make sure your DVR's are set, you don't want to miss this one. It looks like one of these fine gentleman has a girlfriend back home….

Check out The Bachelorette Fantasy League standings here ~ The Bachelorette Scorecard 5/26